Supporting projects to help communities in need
Offer an event where Clubs can showcase their local or International Projects to Clubs that don't have any or want to support communities around the world.
Most Important
Create friendships and develop further collaboration between all Rotary Clubs, and to grow into more District participation every year.
Learn more
THE WORL PROJECT FAIR
Zones 25A, 25B and 29 Convene an International Project Fair at their Zone Institutes. Rotary and Rotaract Clubs from throughout the world are invited to submit their projects.
Objectives
What is the purpose of the World Project Fair?
Offer an event where clubs can showcase their local or international projects to clubs that don't have any or want to support other projects to help communities in need.
This event is open to Global and District Grants, or inter-club investments.
Promote and create friendships and develop further collaboration between clubs from around the world.
Help small and /or new Rotary Clubs get involved in International Projects. Learn how District and Global Grants work and can help them with their community projects.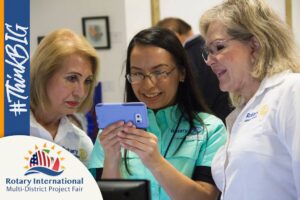 Partnership with clubs to leverage Rotary Foundation funds to maximize funding possibilities for projects. In some cases, this may lead to the completion of a project that otherwise could not be completed because of a lack of funding
How to Promote Your Project
You can showcase your project to promote around the world and find financial support to accomplish your goals.
The World Project Fair website will be available 24/7 to receive your projects and promote them appropriately. All projects need to be categorized into one or more Areas of Focus.
The Rotary Foundation offers grants that support a wide variety of projects, scholarships, and training that Rotary members are doing around the world. Explore the grant types and find one that's right for your project.
We have several resources available to help you take full advantage of grant opportunities.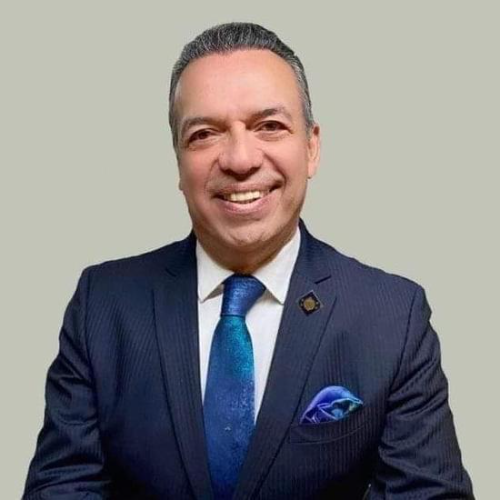 Salvador Rizzo Tavares
"La Feria de Proyectos de Brownsville, Texas, ha permitido establecer alianzas para ayudar a cambiar las vidas de muchas personas en las comunidades más necesitadas del mundo. Los invito a que formen parte, ya sea presentando proyectos o apoyando con recursos para tener un mundo mejor."
Susan "Suzi" Howe
"When people around the world need our help, we will do what we can! This World Project Fair is open to everyone to submit a project. Then we will find partners to bring these projects to life! Please encourage your club and district leaders to participate."
Art Zeitler
"We were delighted to find a project thru this service that developed into a very meaningful Global Grant project and a great ongoing partnership between our two Rotary Clubs"
Ellison Crider
"The International Project fair was a tremendous success. Not only did Rotary clubs and Districts from all over attend and share their projects with each other but lifelong Rotary relationships were formed and will bear fruit well into the future."
Andrew "Andy" Hagan
Participating in a Rotary International Project Fair is one of the most effective ways for Rotary Clubs to network, collaborate, and leverage our Global capacity to address critical community needs. It offers Rotary members a unique opportunity to get to know one another and take action in ways that you cannot even imagine by attempting to do it alone!! Think Bigger and Make a Real Difference in the lives of others! See you at our next Rotary International Project Fair.
Latest ekit news
Ekit Latest News
Follow Us
See our last news about the World Project Fair